Reducing
All our data and digital interactions are spread out online. Consider how many likes, upvotes, saves, you've given; how many articles you've read; how many notes you've written.
Yet, so much we lose access to — or simply don't remember how to find. Where did I read that? Where did I write that note?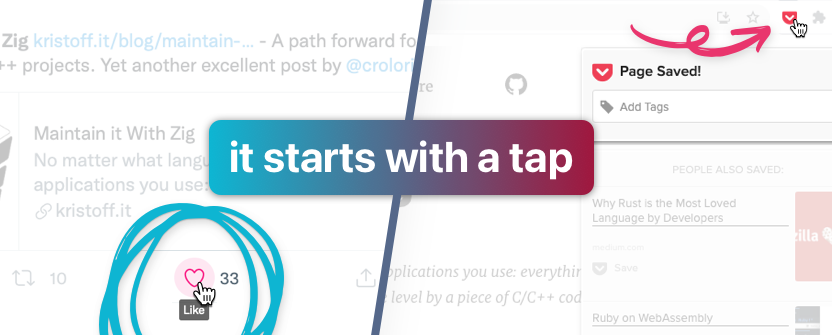 ...and an interaction is captured. A tap that we are likely already giving. Who says we need more? We can skip bookmarking! We can skip google-ing later to find some niche result.
A single tap is all we need...